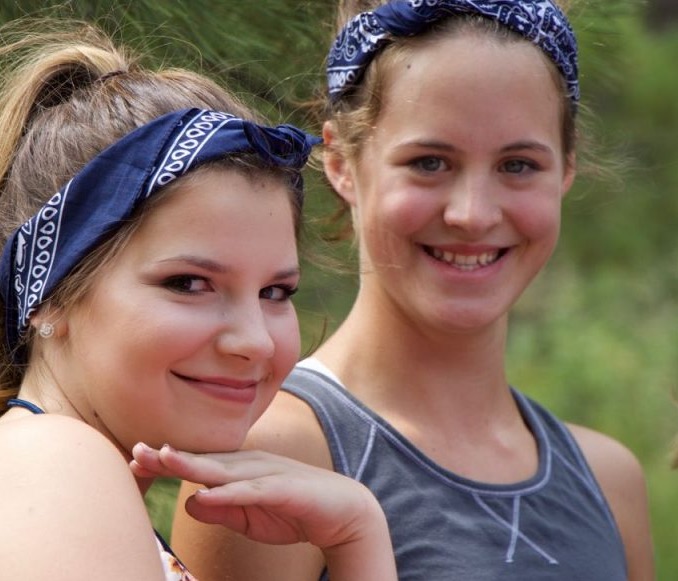 These debaters are trained up for Season 18!
32 debaters assembled for training in 2017. Here's what they had to say about camp:
The Training Minds Debate Camp of 2017 was by far the best coaching I have ever received. I learned so much, ranging from logic itself, to debate theory as a whole, and everything in between. It was an amazing opportunity to meet others with the same goals and needs as yourself with coaches who know how to meet those needs, and prepare you for your goals. I will definitely be attending again!
—Michael Wilson, Texas
I really enjoyed the lectures on various subjects. I liked how we didn't debate a lot but focused on structure and logic. I felt like it wasn't too hard to follow the lectures and I really enjoyed the beautiful facility.
—Eliza Johnson, Kansas
The people at Training Minds have put a lot of time and energy into this camp. The food, environment, coaching, and materials presented were all incredible. I would recommend anyone of any skill level in debate to go to this camp.
—Thaen Reeves, Wyoming
Team building was a great way to start the camp. I always think it is a good idea for people to feel comfortable with each other (beyond just learning names). I was greatly pleased with the content. Honestly, I didn't have much hope for myself (parent/coach?/club leader) to understand debate very well in order to be helpful for my children or our club. The blinders have been removed and I have hope! With pleasure I say that Chris Ostertag was an answer to prayer for our family. We are impressed with his skills and ability to teach. And one of my boys is now challenged to increase his vocabulary 🙂
The location, food, bunks, bathrooms/showers…all very nice, wonderful facility. Thank you all!!
—Micaela Reeves, Wyoming
I learned so much at this camp! I loved everything about it, from the coaching and lectures to the team building exercise. I feel like I have a completely different understanding of debate and everything behind it then I did before. Overall, it was amazing!
—Elizabeth Miller, Kansas
This camp is perfect for any less-experienced coach or coaching parent who wants to help students succeed in debate. The lectures are substantive and 100% fluff-free; the coaches are personable and dedicated to helping students and coaches understand the intricacies of the event; and the setting is beautiful! You will not regret including Training Minds in your summer.
—Suzanne McKenzie Miller, Kansas
This was a good learning experience. It was nice to meet people from different states and to start to learn how to debate.
—Zachary Houlihan, Colorado
I think that camp will make the difference this year! I appreciated the atmosphere and loved the learning, friendships, and fun that always accompanies debate but had a special perspective at this camp. I am so excited about what I learned, and can't wait to put it into practice. Thanks!
—Shoshanna Howey, Colorado
The Training Minds Camp has made me better equipped to start the debate year with information that would have otherwise taken weeks to learn. Thank you Training Minds!
—Grace Sambrano, TX
For a second-year debater Camp was extremely educational on so many levels. The coaching was exquisite and and the scenery was beautiful.
—Trenton Heise, TX
The Training Minds camp was a fun weekend to camp and learn about debate. The location is spectacular, and I loved the short hike you could do in the morning. The food was great! The lectures were very helpful. The most helpful part was the CX lecture and brainstorming cross-ex questions and watching cross-ex videos. I learned a lot of new strategies to try to implement this coming season!
—Sophia Schwarz, Colorado
Great opportunity to immerse debaters in the structure of debate!
—Phillip Schwarz, Colorado
This was an amazing debate camp that far exceeded my expectations. The beginning team-building event was an ingenious idea. The coaches were top-notch and the sessions taught were thought-out, contained, and exceptional material. The pace could not have been better. This debate camp is highly recommended for anyone and everyone involved with debate. Thanks and great job!
—Clifford Wilson, Texas
My experience at Training Minds Camp was a life-changing one. I learned so much material that I'll be able to use in order to improve my debate skills and become a better speaker in general. The information I was provided with was invaluable and will be key for my progress this coming season. Before I was a debater, I was extremely hesitant at even speaking in public. It was foreign to me... Thank you, Training Minds!
—Celeste Stewart, Colorado
Some Old-time Favorite Testimonies of the Past
Matthew Erickson attended Training Minds Camp the summer before he took 1st Place Lincoln-Douglas Debate in 2012.
Training Minds Camps have been running nationwide since 2001. We have quite the track record! Here are some...
Training Minds Camp gave me the opportunity to begin a familiarity with what this year could look like according to the resolution. I am now able to "recognize" my case options and am excited to "observe" what ideas people will come up with for cases for electronic surveillance year!
—Austin Pistor, Texas
Top nationally ranked competitor (see ranking)
The coaches were always there to help and coach one-on-one outside of lectures and their teaching was much enjoyed by all of the students involved. I highly recommend this great camp!
—Ryan Kelly Murphy, California
Ranked 1st Place Champion in 2015, Stoa's highest ranking competitor (see here)
Training Minds camp was an amazing opportunity to grow my skills in a competitive forensics setting. All of the coaches did an excellent job equipping us for the competition season ahead. I feel like I can go head to head with top debate teams because of the unique quality of instruction I received at camp.
—Mark Csoros, TX
Top nationally ranked competitor (see ranking) and current Monument Publishing Writer
As newbies to the world of speech and debate, we feel much more confident about the upcoming year. We're excited!
—Trish Youmans, AR
New parent in 2014, now mother of Arkansas 1st place ranked champion (see here)
This Training Minds Camp helped me understand how to debate even better, and how to think outside of the box. Go. To. This. Camp!
—Miliano Mikol, Texas
Attended camp in 2013, now a national contender (see ranking)
Training Minds Camp EXCEEDED our expectations. Coaches were focused, motivated to teach, very knowledgeable, experienced men and women... I loved that no time was wasted. My only regret is that we hadn't sent our student sooner.
—Leinani Mikol, Texas
Miliano's mom and coach
Camp will give you the tools you need to continue excelling all year long.
—Matthew Erickson, Colorado
Ranked 1st Place 2012 (see here), national college champion, current law student at Northwestern
Thanks so much for having the camp! Camp provides a great atmosphere for different leagues to be around each other, and for competitors to get to know one another in a more laid back atmosphere.
—Reesey Rea, Colorado
Stoa's 2014 National Champion in Policy Debate (see ranking)
I couldn't believe how helpful the coach's were in answering questions and sharing their experiences. I really appreciated the one on one time in particular and found it to be invaluable.
—Zack Seals, California
Ranked 5th in the nation 2013 (see ranking)
There are hundreds more from our camps over the years. Visit Training Minds Testimonies to browse more testimonies.