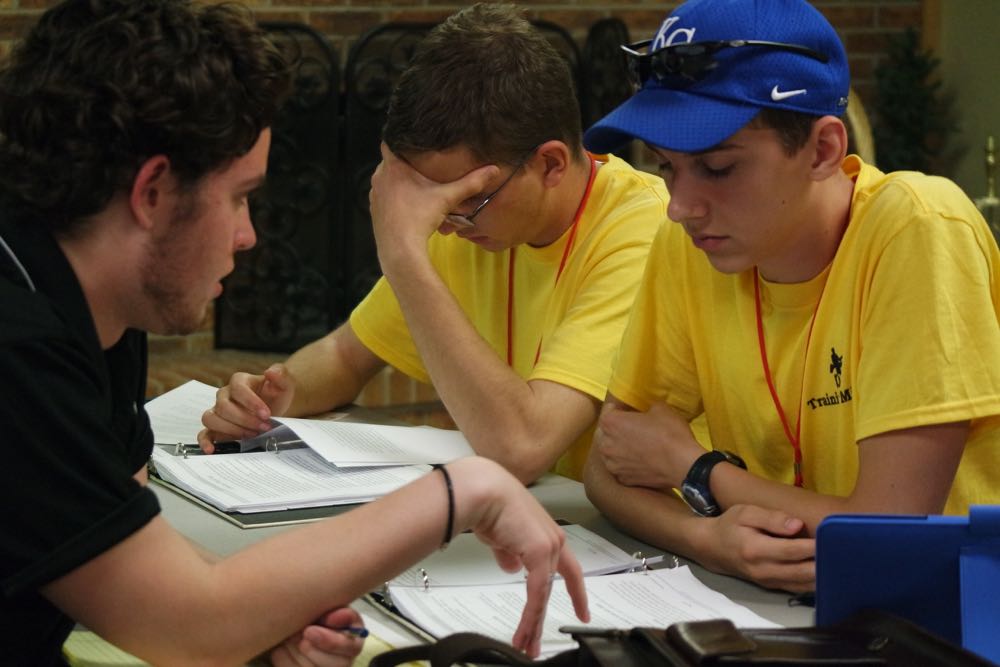 Pictured: Coach Chris Ostertag works with Lincoln-Doulgas debaters on case development.
Syllabus
Training Minds Ministry has consistently sent debaters to national tournaments and helped them win. Learn from our coaching staff how to take your debating to the next level.
Debate Events
Training Minds specializes in two specific debate events. When registering, you will choose between one of the following events:
Policy Debate. Policy debate is offered in NSDA, NCFCA and Stoa leagues. It is a 2-on-2 format of debate that argues a policy debate resolution. Unless students specify a partner, they will be matched with one during camp. The Stoa resolution will be used for scrimmages, but all leagues are welcome.
Lincoln-Douglas Debate. "LD" debate is offered in NSDA, NCFCA and Stoa leagues. It is a 1-on-1 format of debate that argues a value resolution. This format is named after the famous 19th century debates between Abraham Lincoln and Stephen Douglas. The Stoa resolution will be used for scrimmages, but all leagues are welcome.
All debaters will learn elements of the structure and strategy of debating their particular format. Session examples include studying the league's resolution, developing cases, rebuttals, cross-examination, stock/voting issues, and more. Debaters will be coached for at least one round by the camp coaches and be allowed at least one round during a "free for all" tournament-style round. Both novice and experienced tracks are offered (see below).
Limited-prep Events (NEW!)
Three tracks of limited-prep events will be offered for campers to choose. All students will receive training from a certified SCORRE(R) Coach in the SCORRE Method of speaking. Sessions will train the competitor in the limited-prep event of their choice, and scrimmages will commence.
When registering, you will choose between one of the following events:
Extemp. Extemp is offered in all three leagues. In competition, students are given 30 minutes to prepare a 7-minute speech. Students are expected to master current events and headline news.
Apologetics. Extemp is offered in NCFCA and Stoa. In competition, students are given 4 minutes to prepare a 6-minute speech.
Parli. Parliamentary debate is offered in NSDA and Stoa leagues. Teams are given 15 minutes to prepare for a 30-minute debate round. Parli is considered an advanced debate format because of its limited preparation time.
Special Sessions for Coaches
Training Minds President Chris Jeub will be teaching a special track for all registered parent/coaches. Mr. Jeub is the co-author of Blue Book for Policy Debate and Green Book for Public Forum Debate, and the sole author of Red Book for Lincoln-Douglas Debate. Parents and coaches will walk through the process for being certified from Monument Publishing.
On a voluntary basis, attending coaches will have the opportunity to debate each other. This is a signature feature of Training Minds Camp. Consider it a wonderful opportunity to "walk in the shoes" of the debaters and experience the debate first-hand!
Skill Levels
Novices: You will learn the basics of how to tackle debate. This includes:
Understanding of the year's resolution for your league.
Identify and excel at the skills needed for each speech in a round.
Delivery techniques that will make you a better speaker.
Grasping the underlying stock issues of Policy debate.
Grasping the underlying philosophies of Lincoln-Douglas debate.
Preparing mentally and physically for tournament season.
Advanced: You will learn champion strategies, some of which include:
How to change the focus of any debate round to your advantage.
The best ways to construct and refute policy and value arguments.
How to use impacts to beat any application.
How to make clear, persuasive warrants.
Deliver cross-examinations that keep the round in your favor.
Limited-prep: You will learn the structure and strategy of champion speakers:
How to zero-in on the subject of your limited prep question.
Narrowing your topic down to a simple criterion for your speech.
Create and recite a specific objective statement to serve as a reference.
Learn to develop rationale for your objective.
Discover ways to add resources to your speech content.
Master the skill of evaluating yourself and others.
Beginners and advanced alike will find the Training Minds Debate Camp well worth the effort.
Leagues
There are three leagues that Training Minds and its sister publishing company, Monument Publishing, focuses on: NCFCA, Stoa and NSDA. The main purpose of the Training Minds Camp is to prepare students to compete in one of these three leagues.
Specific classes for the NCFCA and Stoa resolutions for both tracks of debate will be given at the camp. For scrimmages, the Stoa debate resolutions for both policy and Lincoln-Douglas (released in May 2018) will be the resolutions we use. Resources will be provided for debaters to use, so no materials or prior knowledge is necessary for when you arrive.
If you are brand new to debate and do not know which league you will be competing in, register in the Stoa track. The resolution you study will be used for camp, but you can change leagues later in the year to adapt to your needs. The websites of the leagues are below:
Stoa (not an acronym, but the name of a Greek architectural structure): StoaUSA.org
NCFCA (National Christian Forensics & Communication Association): NCFCA.org
NSDA (National Speech and Debate Association): SpeechAndDebate.org
Head Coaches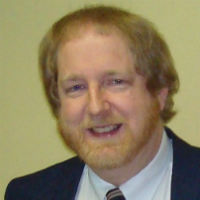 Vance Trefethen: Co-author to Blue Book for Policy Debate and main contributor to Monument Publishing's Policy Membership. Vance authored Keys to Team-Policy Debate and is one of the most highly respected coaches in the world of Policy Debate.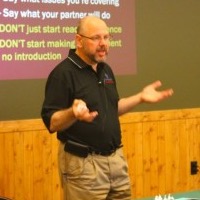 Coach Parks: Captain Parks served as an Air Force JAG officer for 5 years before starting his own private practice in North Carolina specializing in arguing criminal cases before appellate courts. During that time he appealed a half dozen cases to the US Supreme Court and regularly argued cases in front of the highest courts in our land. He also spent time as an adjunct professor teaching Torts, Criminal Law and Consumer Law at Wesley College and Trial Advocacy at Widener University School of Law.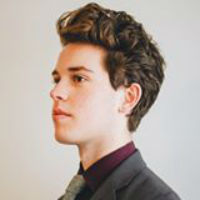 Chris Ostertag: a philosophy fellow at Grove City College, working on Economics, Literature, and Pre-Law minors. He is an accomplished Lincoln-Douglas debater who competed in the NCFCA from 2011 to 2016, accruing multiple regional- and national-level awards and accolades — including the unique honor of holding the highest at-large score in his region for three consecutive seasons. He competes on the college's parliamentary debate team and secured a 1st-place speaking title at the 2017 National Christian College Forensics Invitational championship.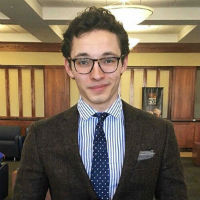 Joseph Abell: Joseph was the NITOC Tournament Champion in 2015, and the NCFCA Sweepstakes Champion in 2016. Now he's the coach of a college team in Dallas and dozens of competitors across Stoa and NCFCA. With an undying passion for the activity, Joseph plans to remain at the cutting edge of speech and debate for as long as possible.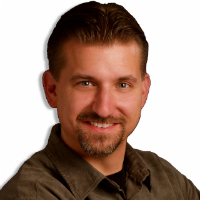 Chris Jeub: President of Training Minds and owner of Monument Publishing, writing the top cases and briefs for NCFCA and Stoa leagues since 1998. He operates his business and ministry not too far from where camp is located. He travels the country helping students compete with integrity and excellence, including his own children.
Other coaches will be added as student body grows. An 8:1 ratio is guaranteed.
Schedule
A more detailed schedule will emailed to participants when we get closer to the event date.
Tuesday, July 10. Check-in will open at 12:30 pm for students and coaches. The program will start at 1:00 pm with introduction to the camp followed by a ropes course team-building exercise. Limited-prep teaching will begin.
Wednesday, July 11. Students will continue limited-prep teaching throughout the morning. A scrimmage will finish off the afternoon. The evening will consist of topic study for debate.
Thursday, July 12. Debate sessions will continue through the day. Coached rounds will begin in the evening where more experienced debaters showcase rounds, the less experienced observing and flowing.
Friday, July 13. Debate sessions and debate rounds will continue through the day. Students will continue coached rounds, some watching and some debating. A "grand finale" ends the day, where everyone debates the other side of the resolution from which they debated earlier. All parent/coach attendees will be judging this round. Lunch and dinner will be served, breakfast for those staying on campus.
Saturday, July 14. A "final showdown" will commence in the morning, showcasing a round between the coaches and the top students of the camp. This is an open event that parents can come and watch. Camp adjourns immediately following with no lunch served.