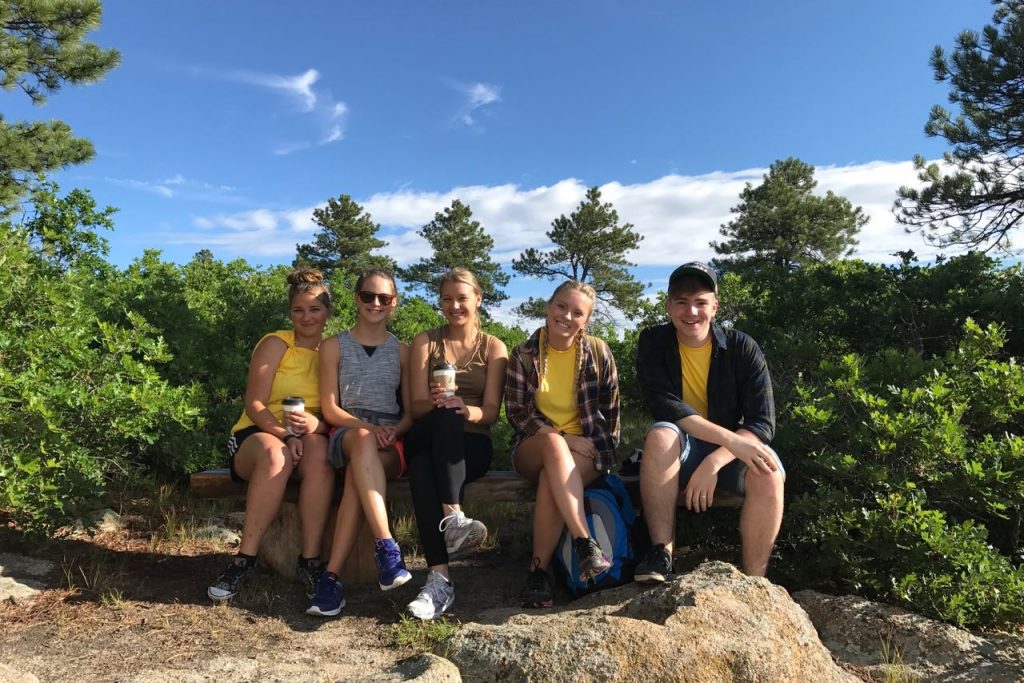 Morning Hike for Debaters: These debaters made sure they got a sprint in before studying debate.
Training Minds wants to make camp as affordable as possible while providing the best coaching possible for registrants.
Camp Cost $600
All meals during camp (a total of 13 meals), created by the renowned Ponderosa chefs
Personal one-to-one coaching from the coaching staff
Ponderosa Ropes Course ($20 value)
ONLY $300 FOR PARENTS & COACHES (a 50% savings for attending adults)
Resource Fee $50
Training Minds Binder ($25 value)
Blue/Red Book August Addendum, printed ($50 value)
Training Minds Flowsheets ($15 value)
Pen & Training Minds t-shirt
Other materials as needed for camp
Early-bird Registration Discount
All registration fees are automatically marked down 10% when completed before March 1, 2018. This does not include linens or other individual student fees.
Fundraising
Training Minds Ministry is a 501c3 nonprofit ministry able to raise funds on your behalf. We have a tax-deductible fundraising program you may be interested in to help raise your tuition for camp. We have been able to raise tens-of-thousands of dollars through this program. For more information, see Training Minds fundraising option.
Large Family Discounts
This is for families with more than two (2+) campers. An additional 10% discount will automatically be applied to all individuals when the third camper signs up. This does not include linens or other individual student fees. This applies to families of one household only.