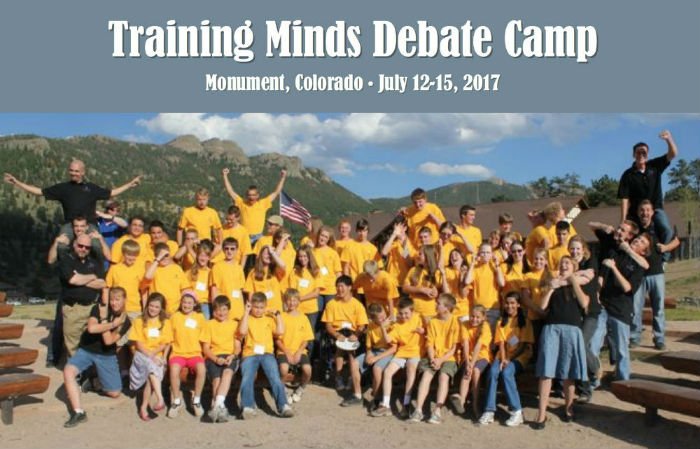 Join us in Colorado for four days of debate training in beautiful Monument, Colorado!
Registration Is Open!
Camp Dates: July 12-15, 2017
Novice & Advanced Debate Training for Season 18 Debate Competition in Stoa and NCFCA.
If you have any questions, feel free to send an email to our partnering organization Monument Publishing. This bestselling publishing house works very closely with Training Minds to make sure your experience is the best possible while maintaining the most reasonable price.
Information links are to the left to help plan your trip accordingly. In summary:
Click Student Registration to start the registration process. Slots are secured when payment is complete.
Warning: There are a limited number of slots for the camp. Once full, we will close registration. However, do sign up for the waiting list, for drops do happen and a slot may open up for you.
See you soon in Colorado for four days of debate training!